Negative Ion Sanitarty Napkin. Raw Material and Specification
Raw Material

Function

1. Cotton non-woven

Dry Sheet

2. Functional ANION chip

Acquisition

3. Aid laid paper

Absorbency

4. Absorbency paper(100% SAP)

Absorbency

5. Breathable PE Sheet

Anti-leakage

6. Release Paper

Anti-adhesive

7. Hot Air Nonwovens

Leading the liquid to flow

8. Size: 155mm, 180/190/200mm, 220mm 240mm, 280mm, 330mm

9. OEM is available, distributor/agent/wholesaler is welcome
Specification of Our negative ion Sanitary Napkin, Sanitary Pads:
Brand Name:

Available for Anytime, or as per customers' OEM brand

SAP:

0.3g-1g or as per customized

Length:

285mm/245mm

Weight:

10g or as per customized

Material:

Hot wind non woven, Super soft perforated pearl cotton topsheet,Golden Isles pulp, SUMITOMO SAP, air-laid paper

Wings

2 wings

Color of pad

White with Green Anion Chip

Usage Period

Day/Night

Backsheet

Breathable PE film

Chips

Negative anion chip

Package

Deluxe aluminum foil bag or as per customized

Packing

8 pads X 48 bags per carton or 10 pads X 24 bags as per customized
Our Negative anion Sanitary Napkin, Negative ion Sanitary napkin Adavantages:
1.Wide and long adhesive to keep the napkin intact and in place for every active movement all the day as well as easy to move away.
2. OEM Service,Color,size,weight,packing,ect. can be as per customized.
3. Color chips available for customers
4.Advanced USA imported Golden Isles fluff pulps & SUMITOMO SAP from Japan to keep the best quality.
5. Soft and comfortable perforated pearl Cotton topseet to keep it breathbale and fresh all the day.
6. Star embossing with more holes to gurad the flow and to prevent leak.
7. Colorful inner packages type avaiable for customers' choices.
8.New-lovely dinamic absorption center:it makes closer to our body,and effective prevent back and side leakage, can absorb mensturation quickly and 100% lock the water to keep you safe and dry, and fresh all the day.
9. Newly design lady Anion Sanitary Napkin, sanitary pads and packing could keep the market refresh.
10. Main effects of our negative ion sanitary napkin, sanitary pads:
-improving incretion
-promoting metobolish
-anti-bacteria
-dispelling peculiar smell
-anti inflammation
-avoiding tireness
-blood pressure regulating
-increasing immunity ability
11.8 high-tech layers food-grade material
1st layer: cotton smooth non-woven (better absorbency which give ultra comfort.)
2ndlayer: Woven cloth anion chip (which contains 6100 anion per cubic cm. It works naturally to relieve menstrual discomforts)
3rd layer: Air-laid paper (360 degree tightly wrapped,not easy causes napkins deformities.)
4th layer: Super absorbent polymer (effectively blocks the water more than ten times, keep dry)
5th layer: Professional diversion layer(can accelerate the liquid to proliferate rapidly, is helpful to flicker attracts, prevents the side to leak)
6th layer: air-laid paper(enhance freshness,provides maximum absorbency per sanitary pad)
7th layer: PE breathable leak-proof bottom layer(allows the air to be absorbed in for ventilation)
8th layer: adhesive glue release paper(Specially designed back adhesive which conforms to human ergonomics)
Our Negative ion Sanitary Napkin, Sanitary Pads Series:
1. Active Oxygen Sanitary Npakins
2. Negative Aions Sanitary Napkins

3. Active Oxygen and Anion Sanitary Napkins

4. Far-infrared and Anion Sanitary Napkins

5. Active Oxygen Far-infrared Anion Sanitary Napkins

6. Bamboo Charcoal and Anion Sanitary Napkins

7. Magnetic Far-infrared Anion Sanitary Napkins

8. Nano and Anion Sanitary Napkins

9. Others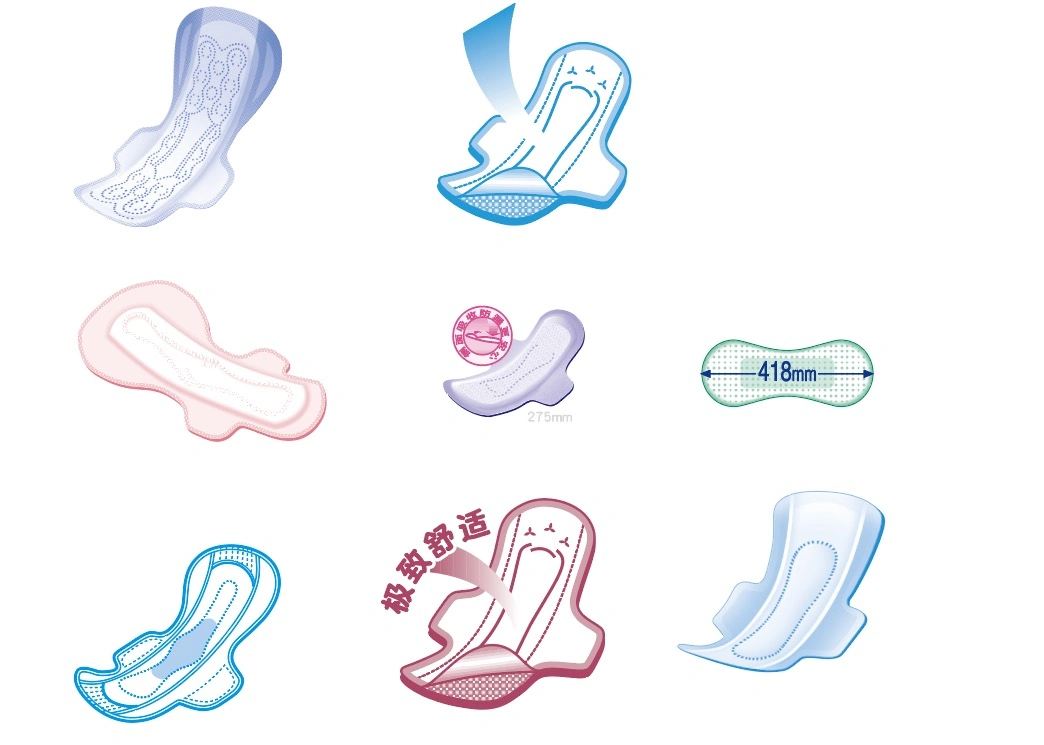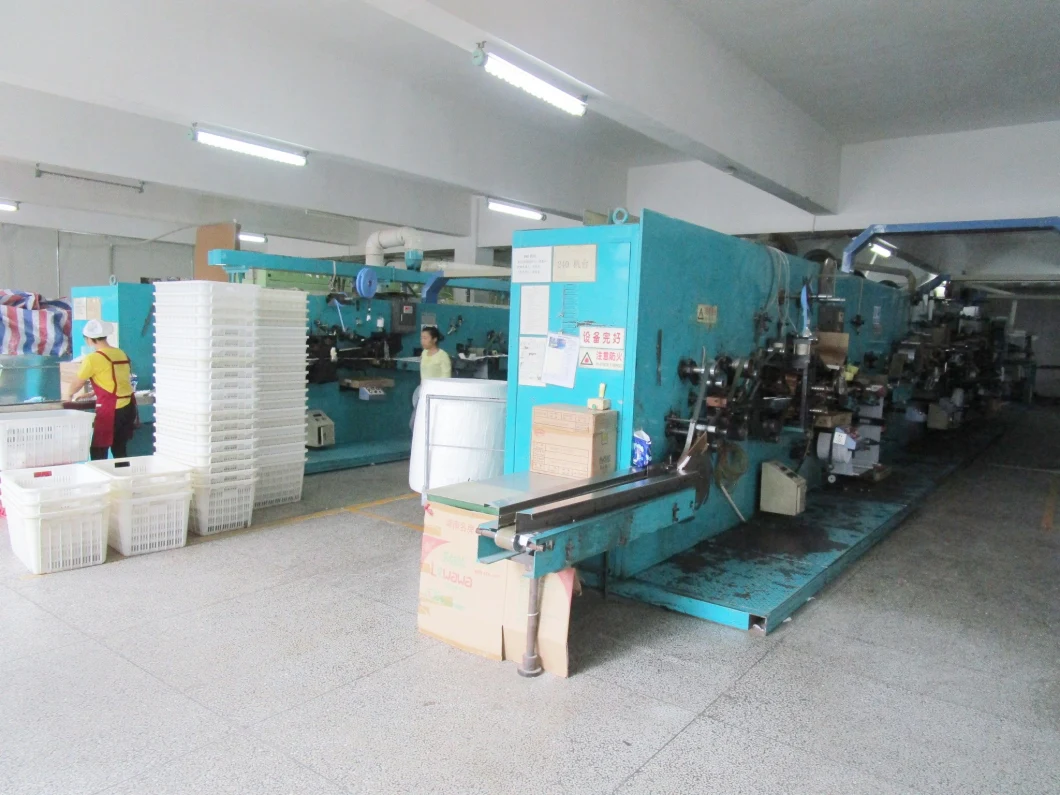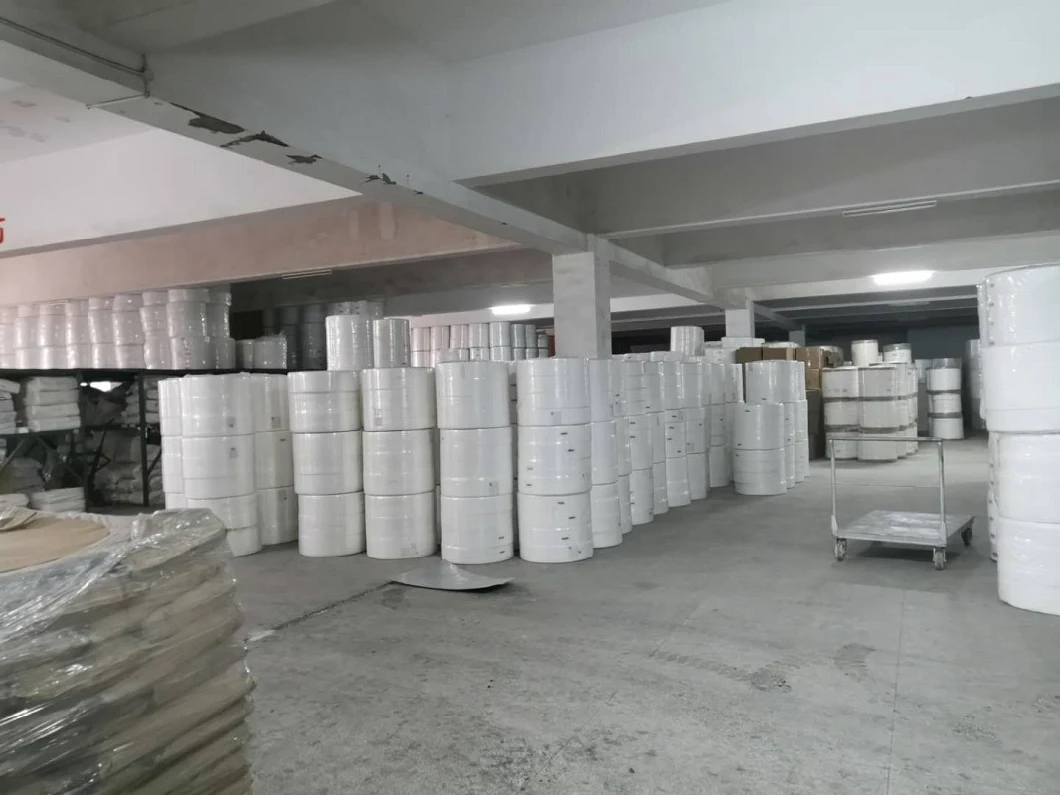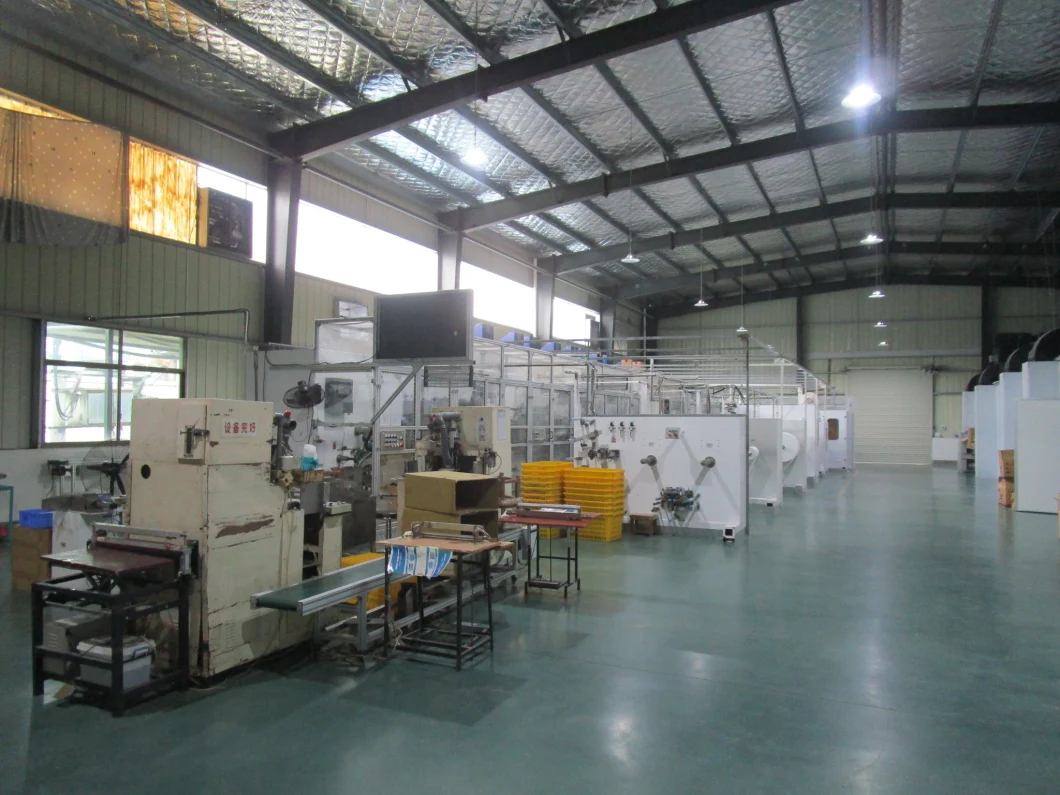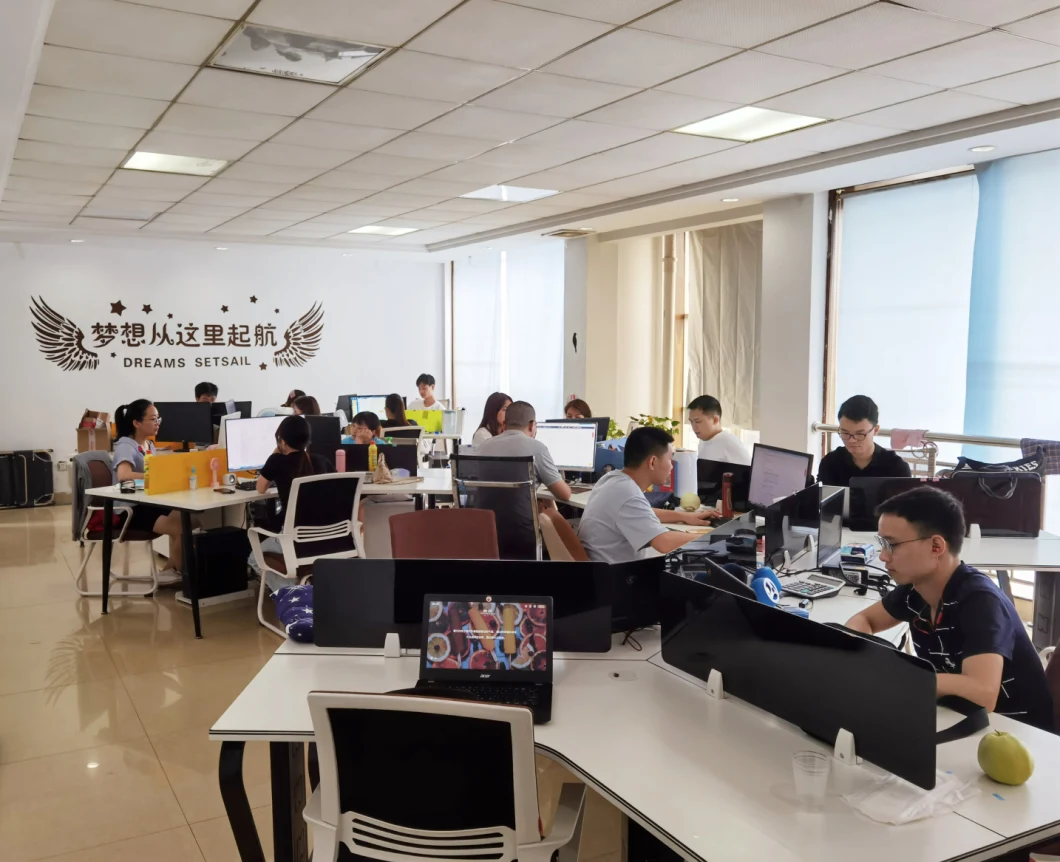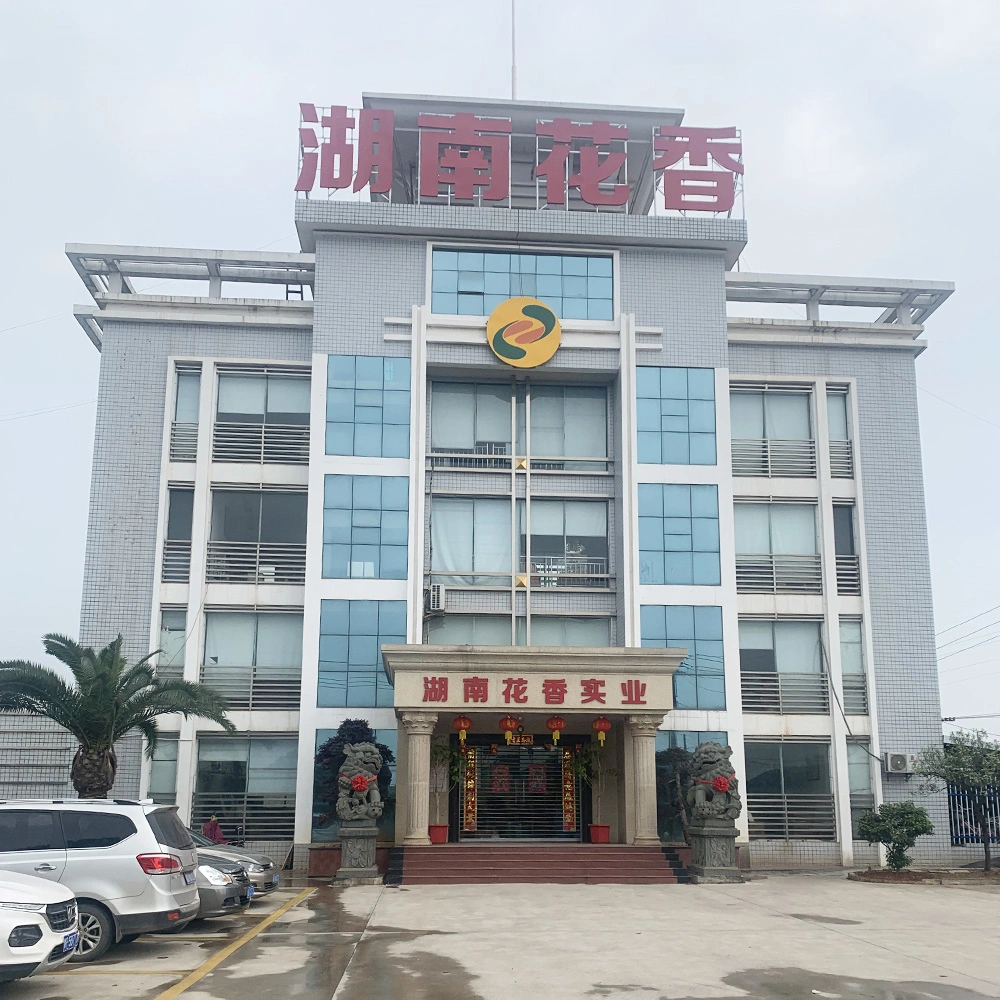 Hunan Huaxiang Industry Co.,Ltd
Hunan Huaxiang Industry Co., Ltd was founded in 2001, covering a total production area around 248,000 square meters.Our main products include female sanitary napkin,baby care diapers .
Located in HunanThe company has its own factory in Hunan, which has more than 20 years experience in production,there are more than 10 advanced production lines and it has the manufacturing base of raw materials.
We have agents in Asia in Germany and have rich experience in exporting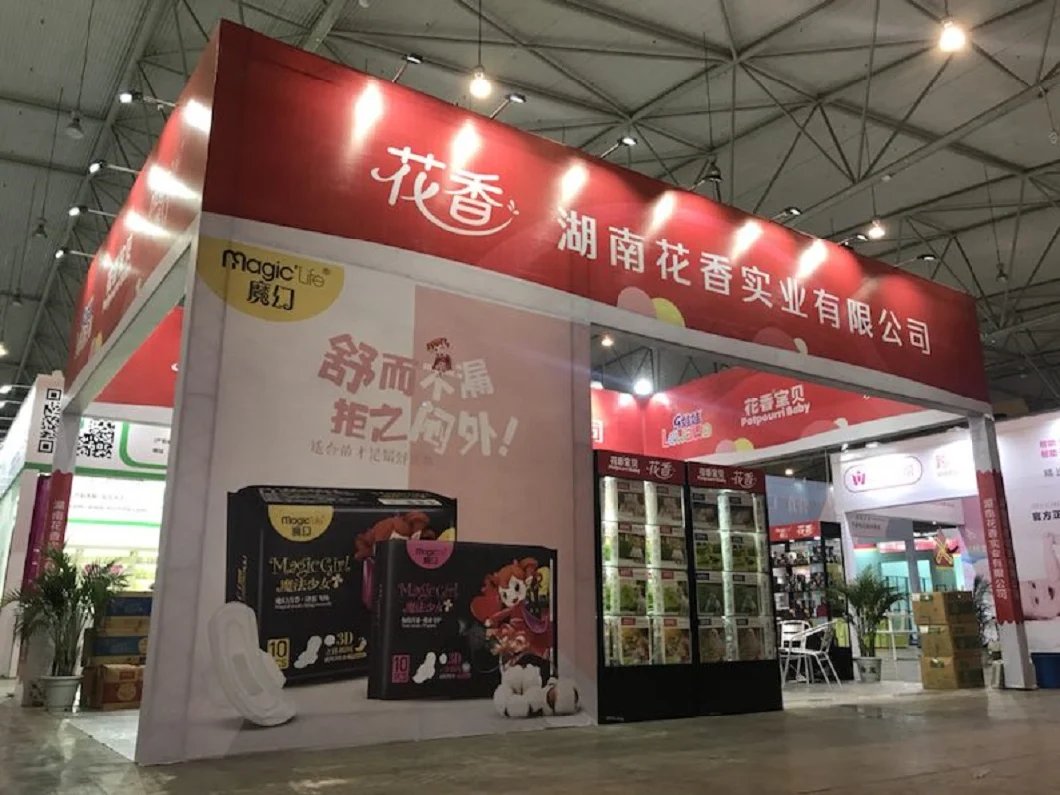 FQAQ1:A honest and trustful supplier ??
A:Sure, we keep steady cooperation with many overseas clients and help them to be there local top.
Q2: Are you a manufacturer or a trading company??
A: As a manufacturer we have 20,000 sgm factory supported by 200 skilled workers with 15 high-advanced production lines for the 15 containers daily output. Our office and factory are in same place; Welcome your visit to our factory.
Q3: Can we put our own design on the bag or diaper??
A: Definitely, you can put your own design on it, also it is a very good way to promote your own products We have our own professional designers designing for you freely.
Q4: What is the difference between PE back sheet and cloth-like back-sheet??
A: PE back-sheet is made of PE material (waterproon. It could be a mat or shiny, touching like plastic material. Also, it could be breathable. A: Cloth-like back-sheet is made of non-woven fabric on the surface, and also with PE behind. It is soft touching, waterproof, breathable. and not easily damaged. But it is a little bit expensive than PE back-sheet.
Q
5: Can I get your free samples??
A: Yes, samples could be provided for free and you just need to pay the express fee. You can also provide your courier account or call your courier to pick up from our office.
Q6:What is your MOQ?
A: A 20 FT container.
Q7:What is your delivery date?
A: within 20 days after receiving the 30% deposit.
Q8:Where is your factory located?
A:our factory is based in Hengyang city, Hunan Province, China
Welcome to visit us