Wholesale 8 layer organic sanitary pad in private label
(wholesale sanitary pads to kenya, Anion Sanitary Napkin, Anion Sanitary Pads)
Sanitary Pads/Napkins Features:
An far-infared Anion tape is embedded in each sanitary pad, the Anion tape may help:
* Eradicate odor
* Reduce stress
* Strengthen immunity
* Enhance metabolism
* Remove fatigue
* Enhance hormonal balance




------------------------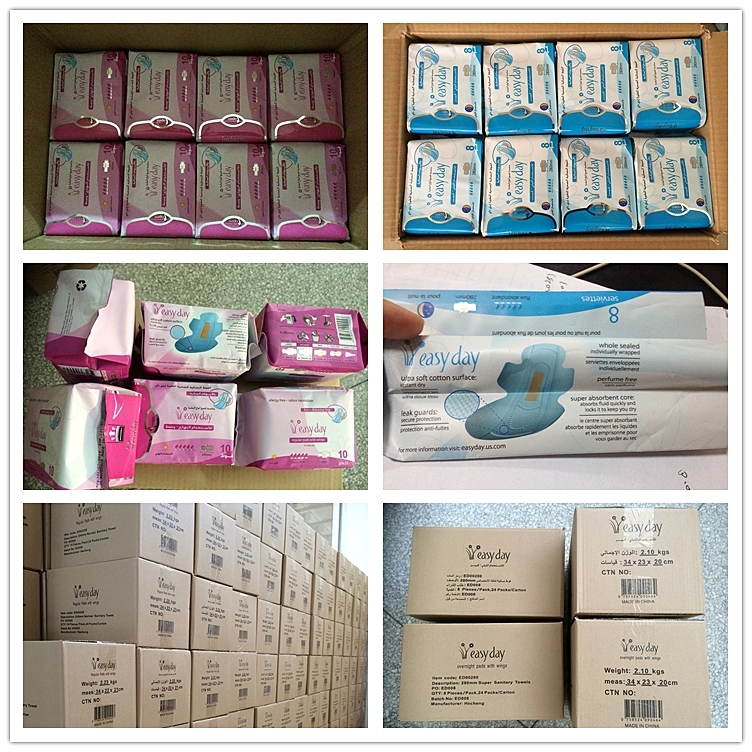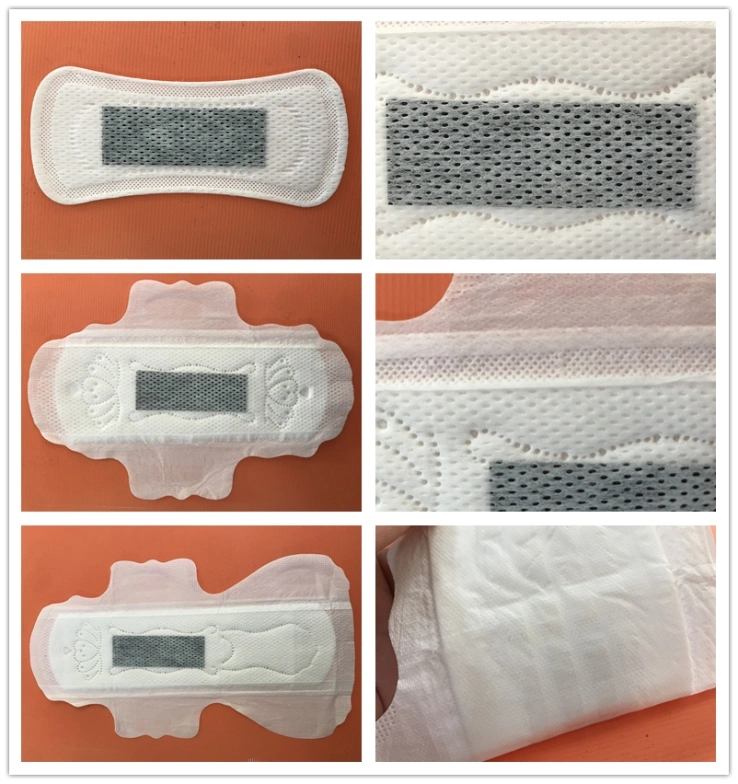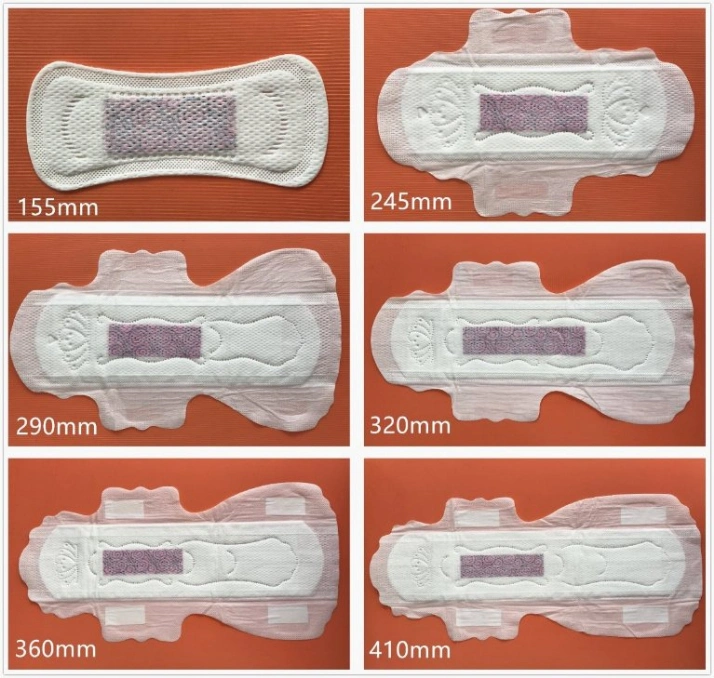 Suck menstrual blood during the period.


1. Disposable Lady anion sanitary napkin manufacturer in China
2. High level (ultra thin, soft touch, breathable, high dry absorption)
3. Customized OEM products.
4.

Fast-moving consuming goods.



8-LAYER PROTECTION
1. Soft cotton top cover (hydrophilic)
2. Anion chip (with negative ion, nano silver, far infrared, good to health)
3. Air-laid paper (support to absorption)
4. Absorbent paper (Premium IMPORTED materials, absorption rate over 45 times
5. Air-laid paper (support to absorption)
6. Breathable PE film (water-proof, air-permeable, good to private)
7. Release paper, glue in back & wing (help to stick onto pants, to sure no move even in sports)
8. *Soft individual wrapper (protect pad inside)
Product Name

Macrocare Sanitary napkins

Main Ingredient

Soft non-woven surface, wood pulp, SAP, breathable PE back sheet. Individual wrapper

Functions

5 Functions in One

1.Anion
2.Far-infared
3.Nano silver
4.Magnetic
5.Chitin
Volume

10 pieces/pack, 48 packs/carton
- Customized scents could be provided
- Health Test Card could be provided
- Dynamic box for gift present could be provided
- Catalog could be provided
TELL US IF YOU NEED EITHER OF THEM

Brand Options:
1. Factory brand: Macrocare, Lily
2. Client's brand: could be customized
COMPANY INTRODUCTION
Fujian Hui'an Hecheng Household Products Co., Ltd. is
1. OEM sanitary napkin manufacturer with Over 21 years
2. 11 production lines, export to over 60 countries and areas.
3. Factory, no intermediate cost, thus competitive price
4.

Quality control

at first place (100% sampling and random sampling and test)
5.

customized OEM products


6. Certificates:

ISO, FDA, SGS, BV

etc.
7. Promotion gifts (brochecure, t shirt, shopping bag, notebook, poster etc.)
8.

FREE samples

(you pay courier)
Welcome to contact us for Free samples & offers.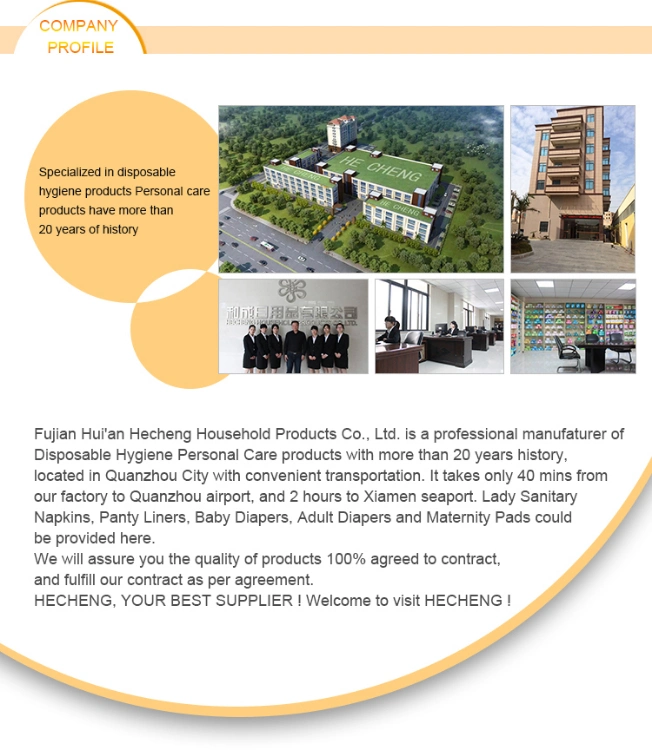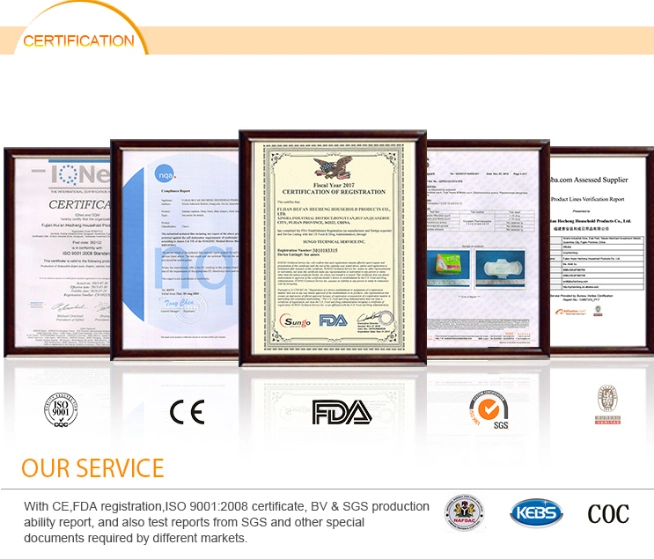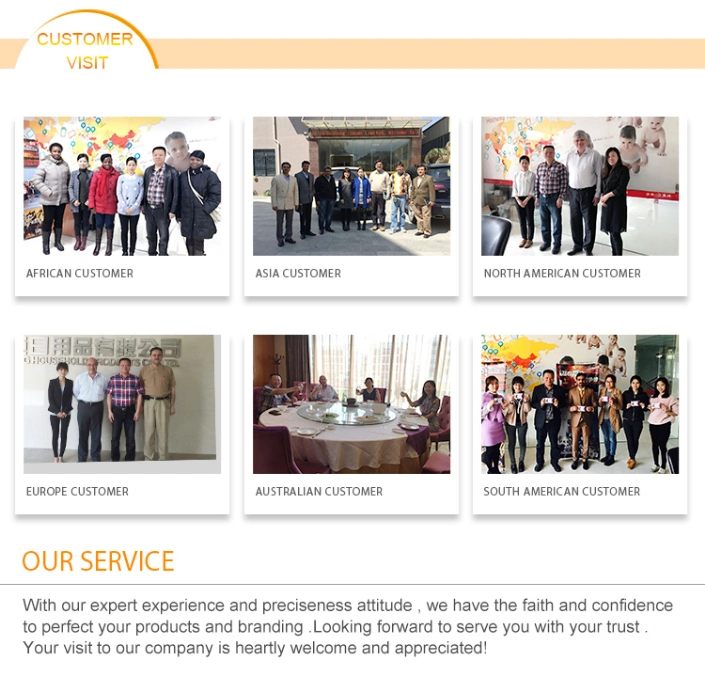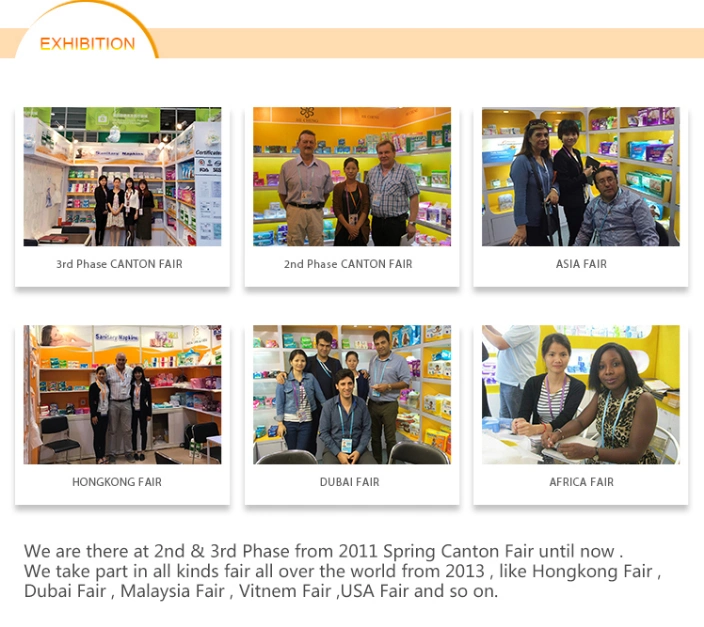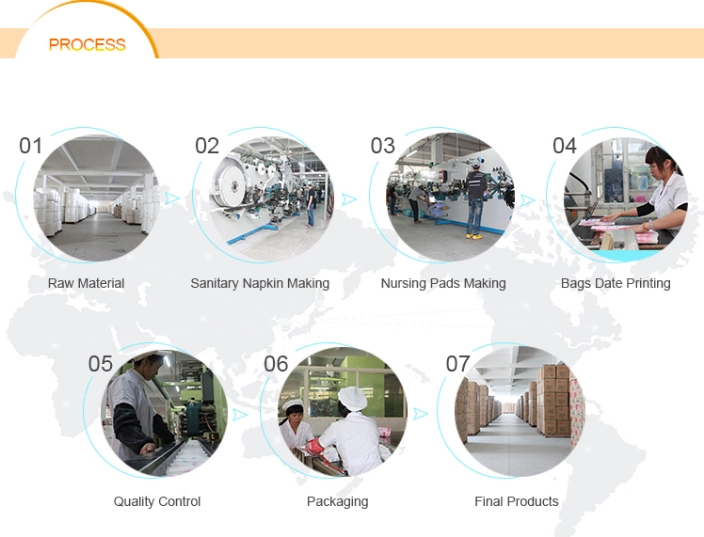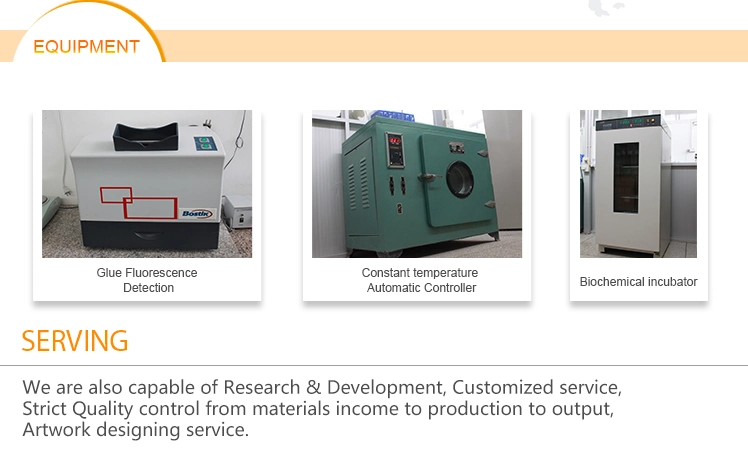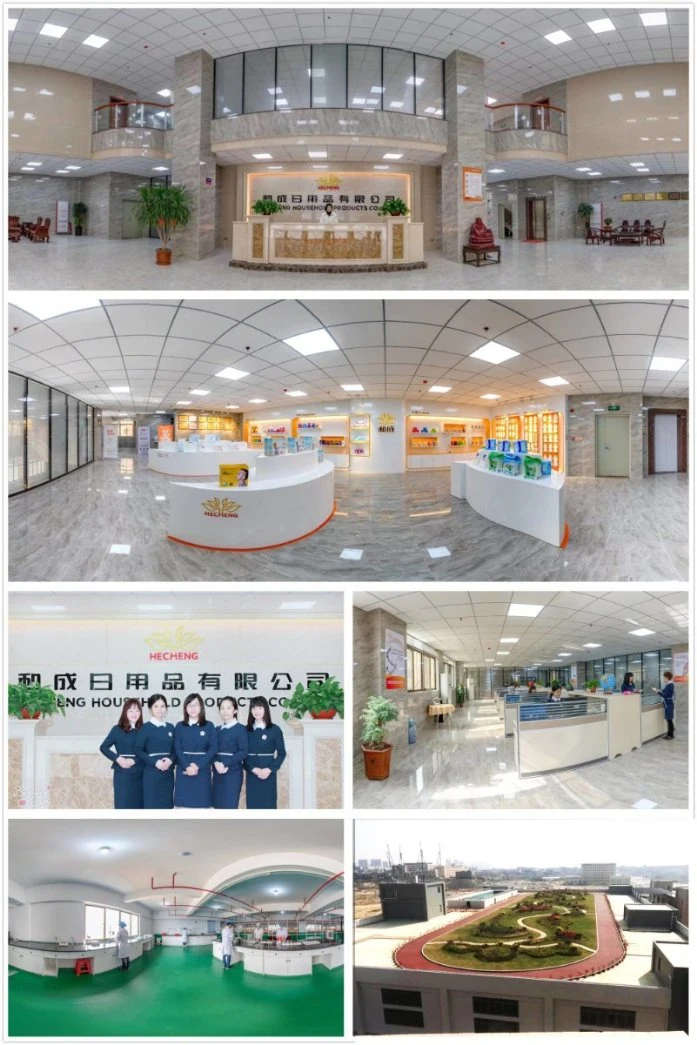 ------------------------


contact person:
Jasmine Huang