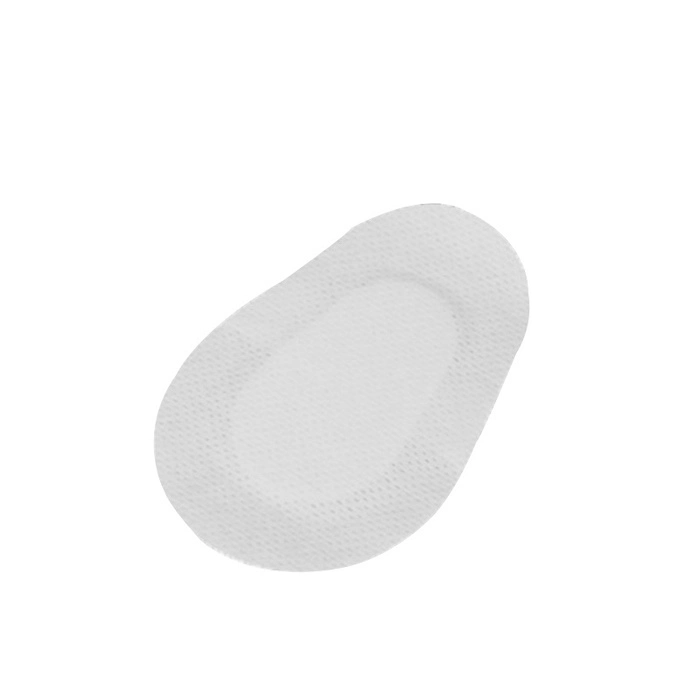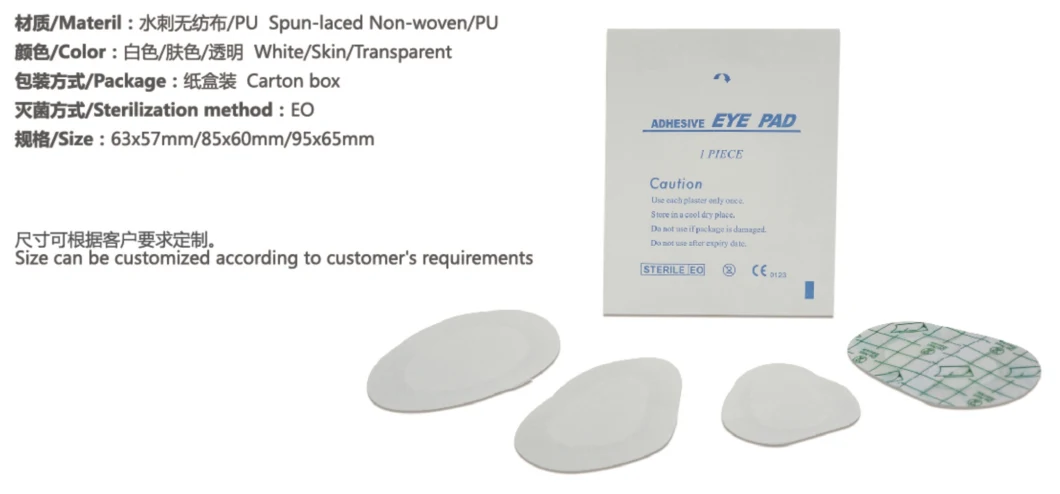 Product Description:
High Quality CE FDA Approved Disposable Medical Adhesive Eye Pad is made of non-adherent dressing with non-woven material,just like a wound plasters for eyes,widely used in hospitals and clinics for eye wound care.
Product Specifications:
Material: non-adherent dressing with non-woven material
Size: 6.3x5.7cm,8.5x6cm,9.5x6.5cm etc.the special size can be customized.
Colors: white, skin color, etc.
Shape: Oval, Oblong, pear
Glues: High quality medical hot melt adhesive or acrylic acid adhesive
Product Features:
Oval, oblong, pear in shapes , completely covers the eye.
Soft and fully hygienic as it is completely sterilized.
The sterilized eye pads are used to protect eyes from dirt, light and other infections after the operation or due to disease or injury.