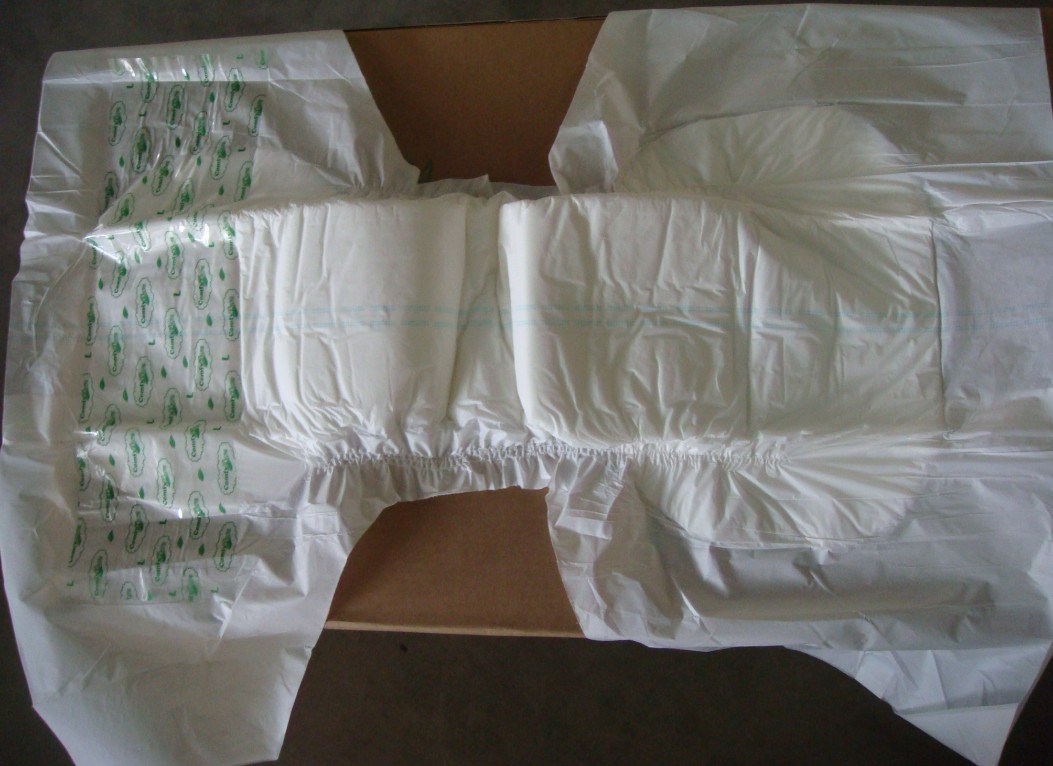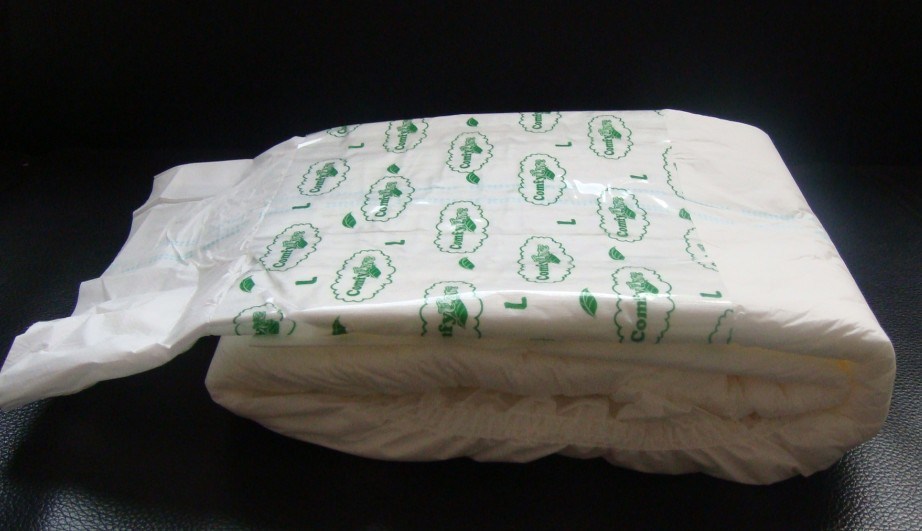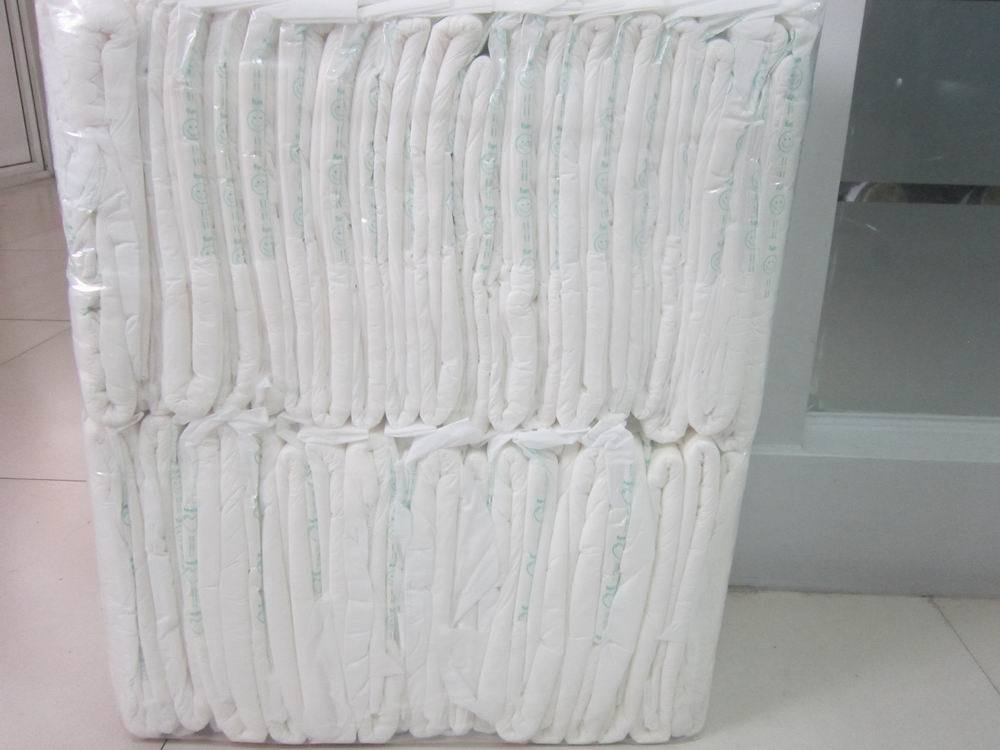 Adult Diaper
1. Super absorbent layer:
Fluff fiber mixed with highly absorbent polymers draw in
And condense all moisture instantly and sufficiently, preventing from flowing
Back and leakage.
2. Soft and refreshing non-woven surface,
3. PE film or Clothlike Backing cover
PE film is waterproof, prevent from Incontinence and keeps the skin dry and comfortable. Cloth-like outer cover is comfortable against skin, helping to prevent irritation and rashes.
4. Double tape
Tape can be refastened as many times as necessary.
5. Wetness indicator
It fades out when diaper gets wet, convenient for reminding nursing
Size are available by Medium&Large