Size(:mm)

ingredient

characteristic

1

600*900

cotton core50*80

Cast film, non - woven fabrics, toilet paper, wood pulp, polymer

Routine nursing, general maternal and stroke patients with more

2

900*1200

cotton core750*110

Cast film, non - woven fabrics, toilet paper, wood pulp, polymer

Deathbed care

3

800*1900

cotton core*1800

Cast film, non - woven fabrics, toilet paper, wood pulp, polymer

Deathbed care

4

1000*1400

cotton core 850*1300

Anti - synovial, non - woven fabrics, toilet paper, wood pulp, polymer

Deathbed care

5

1000*1550

cotton core 500*1300

Anti - synovial, non - woven fabrics, toilet paper, wood pulp, polymer

Deathbed care

6

1000*2200

cotton core 500*2000

Anti - synovial, non - woven fabrics, toilet paper, wood pulp, polymer

The product is heavy in weight and has a relatively thick non-woven fabric with a bearing capacity of 180KG. It can be used for transfer of hospital bed and first-aid transfer

7

1000*2330

cotton core 500*2030

PE film, non - woven fabrics, toilet paper, wood pulp, polymer

It is currently used by clients to wrap surgical waste and postoperative tools

8

1000*2250

cotton core 500*2000

Anti - synovial, non - woven fabrics, toilet paper, wood pulp, polymer

This product is used by the client as the mattress inside the surgical supplies bag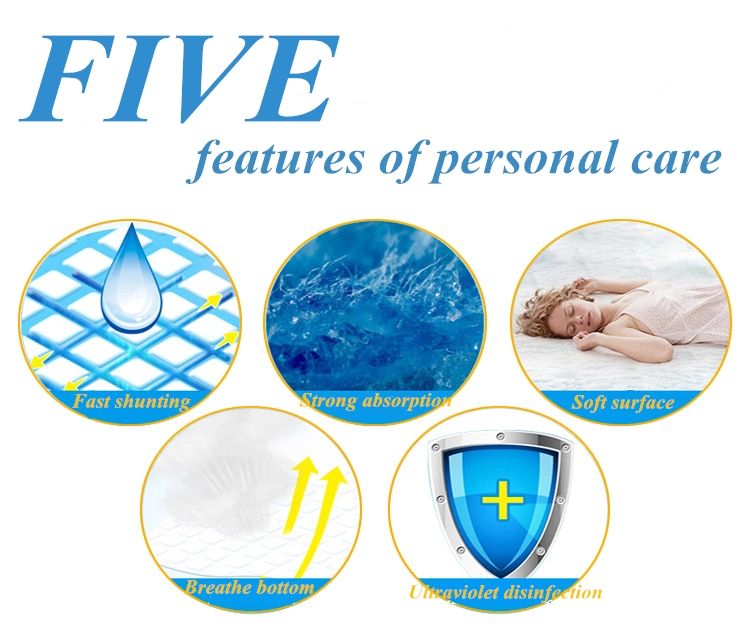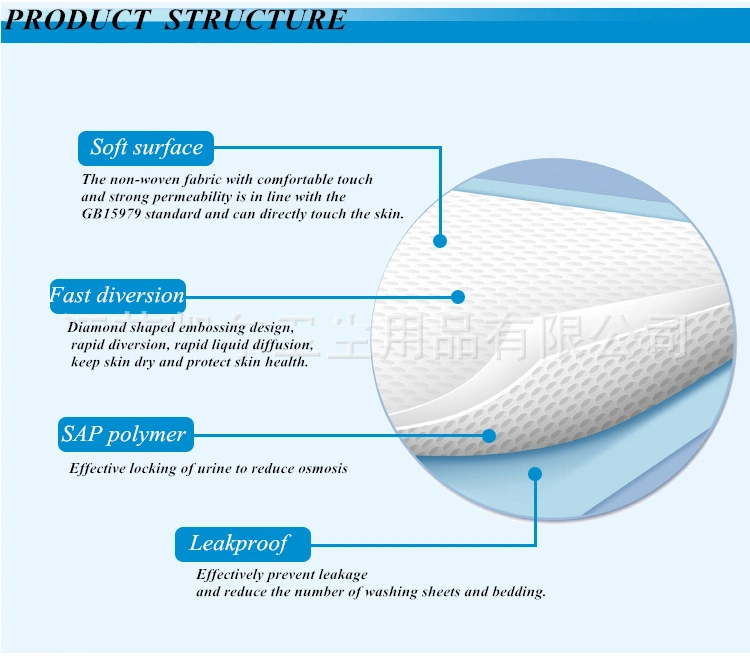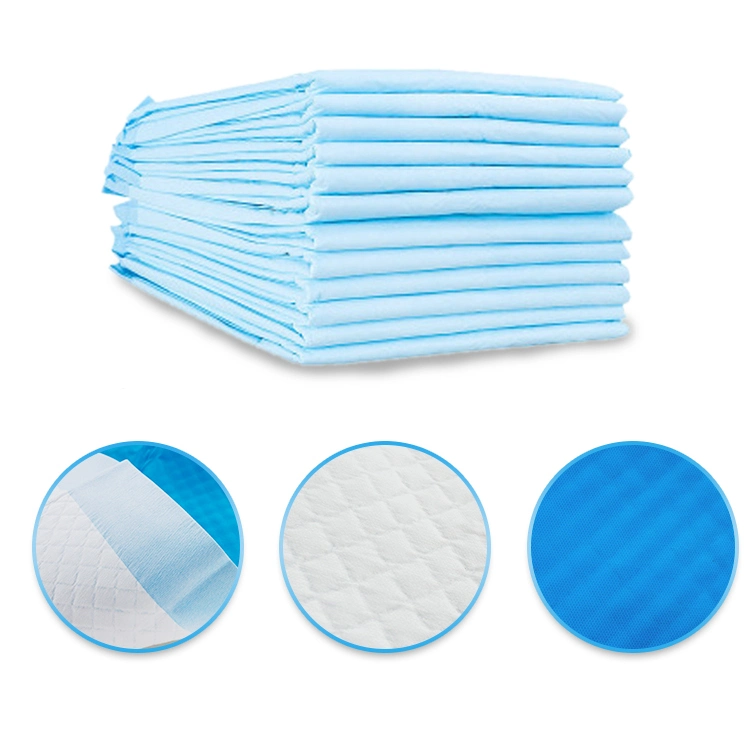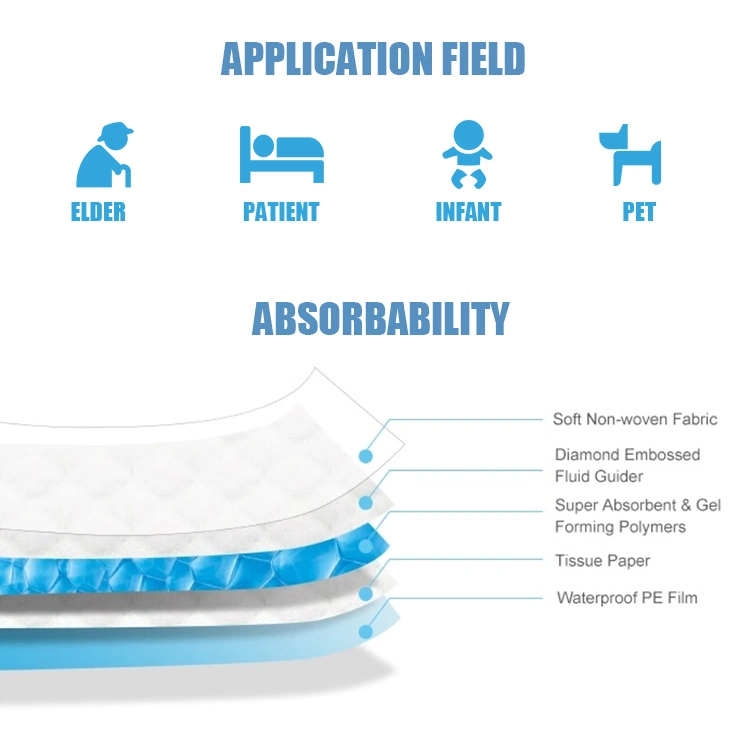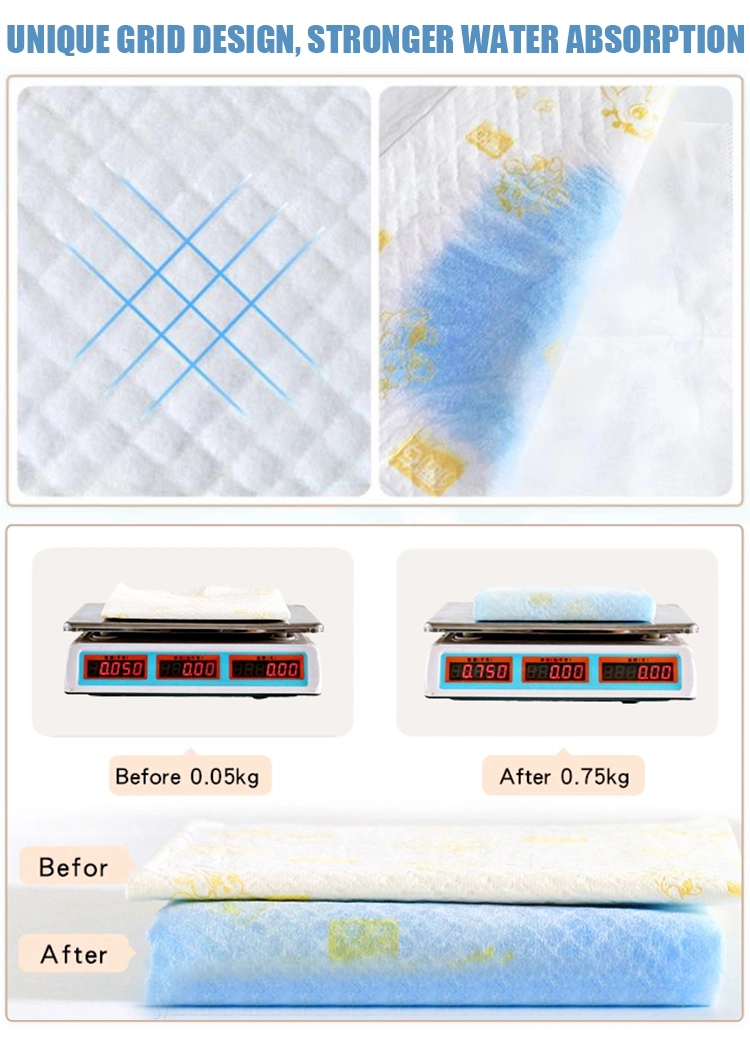 Ultra Thin Breathable Under Pad For Bed
Product characteristics and structure
Product structure: bottom PE cast film, hot rolled non-woven fabric, and middle absorbent layer consists of imported high-quality fluff pulp and Sumitomo polymer absorbent resin.
Product specifications: the width is within 110cm, the length is within 240cm, and the color is adjusted according to customer requirements.
Product packaging: plastic bags, small package, export carton packaging.
Usage method:
Directly spread on the bed to prevent the contamination of sheets and quilts.
Product features:
1, The surface is soft and non-woven, fast penetration, so that the patient's skin is comfortable.
2. Carefully design the embossing embossing to guide the urine to spread around and keep dry.
3. Imported pulp is added and polymer absorbent resin (SAP) is added to ensure quick and effective absorption.
4, This product is a disinfectant grade product, please be assured of use.
Scope of application
1, Gynecological examination and hospital departments to make disposable sheets.
2, Bed rest patients, the elderly, women's menstrual period, postpartum and other anti leakage, as disposable pad single use.
3, Beauty body, pedicure shop, massage, sauna, bath center and other occasions.
4, Hotels, personal travel, prevent cross infection, maintain personal hygiene.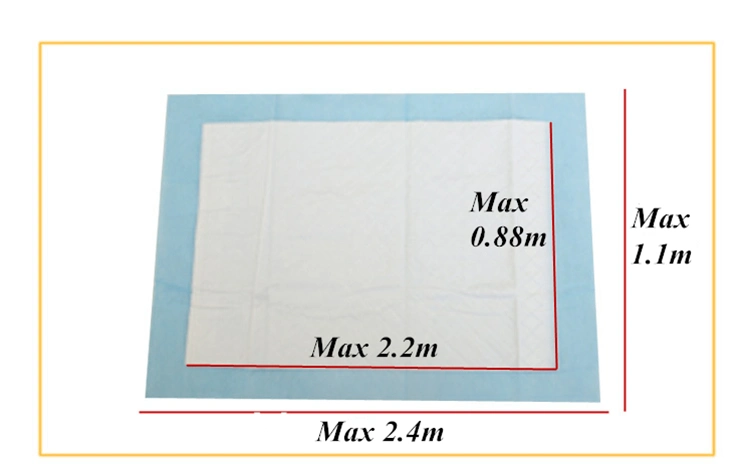 Packaging & Delivery
Selling Units:
Single item
Single package size:
20X22X1 cm
Single gross weight:
0.600 kg
Package Type:
Pack of 10 tablets, pack of 100 tablets.Cases of rules:44*41*30

FAQ:
1.Your inquiry related to our products or prices will be replied within 24 hours.
2.Well-trained & experienced staff are to answer all your inquiries in English.
3.Door to door shipping is avialable .
4.On-time delivery .
5.Own manufacturing &own quality control .
6.Factory competitive price.
7.OEM/ODM warmly welcome.
8.High quality products.